With the autumn nights beginning to draw in I love nothing more than a pamper night, an evening to look after myself and do all of the things I love.
The evening has to start off with a bath for me, and I usually pop in one of my favourite LUSH products tonight I used Sex Bomb which is full of relaxing essential oils, perfect for pamper night!
Now that I'm running a house I can't treat myself to all my favourite beauty products so instead I'm starting to make my own using the contents from my cupboards. It's so easy to do and it's mostly stuff that I always have in so when the mood strikes I can have an evening looking after myself.
I was sent a lovely hamper by the folks at Mira Showers which did allow me to experiment with a couple of ingredients I haven't used before, mainly soya wax.
First up I made a lip balm, not that it looks quite like a balm in the second photo but that was before it hit the fridge. You need soya wax, cocoa powder, a ginger tablet, and vitamin E tablet. I melt my soya wax in the microwave and usually do it for about 2 minutes and that leaves a little left still to melt so get spoon in and mix it up before adding your cocoa, cocoa is for flavour so add as little or as much as you would like. You need to grind up your ginger tablet, I just squish it between two spoons until it looks like it's ground up enough, and then with the vitamin E tablet you want the liquid from inside so I cut it open with some scissors. You then need to mix it all together and put it in the tub that you want to use before popping it in the fridge for an hour.
Next up is a facemask, not pamper night is complete without a facemask. All you need is some oats, juice from half a lemon, honey and some cinnamon powder. Quite simply chuck it in a bowl and mix it all together before popping it on your face.
You've done a facemask so the next thing you need to do is moisturise your face, so for a homemade moisturiser you need coconut oil, a vitamin E tablet, corn flour, and then an essential oil for a nice scent and I had vanilla and fudge. Melt your coconut oil in the microwave, and like with the soya wax don't let it melt completely but mix it to finish of melting the last little bit. Add in your vitamin E tablet and some of your chosen oil and mix together, you then need to add in your corn flour to thicken it up so you can use it a moisturiser. You could also use it as a body butter if you wanted too.
If you've made yourself a lip balm then you're going to want to make sure you've got lovely smooth lips to be moisturising so the next thing to make is a lip scrub. You need brown sugar, coconut oil, honey, and cinnamon. Melt your coconut oil and add all the other ingredients to it, mixing them together. I could have done with a little more brown sugar in mine, but I'd run out.
The last thing I make is a body scrub, although I've had a bath at the start of the evening, I like to get in the shower before bed. All you need to get your hands on is some olive oil, brown sugar and an essential oil of your choosing. For my body scrub I chose a stress and anxiety blend I have, as this helps to get rid of all that stress and anxiety we have, which is just what you want before bed. Add your sugar and essential oil to a bowl, put in as much essential oil as you would like, I tend to go for around 10-15 drops, and then slowly add the olive oil mixing as you go until you've got the consistency you like for your body scrubs.
I find these all really easy to make and they don't break the bank at all, get your hands on a couple of nice jars and you can make enough to last you for a couple of pamper nights or even to give as gifts!
Once I've had my little pamper, I often sit and paint my nails while watching a film, or I'll curl up with a book and a glass of wine, just to round out the evening in a lovely relaxing way.
How do you spend your pamper evenings at home?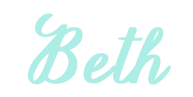 *This is a sponsored post